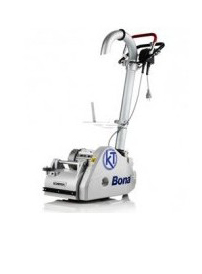 New in for November, our product of the month is the 
Bona Dustless Belt Floor Sander 200mm
.
Lightweight and professional, whether you are working on a large scale renovation project or just doing some DIY to get your home looking nice for next month's festive season, this Bona floor sander will be ideal.
Sanded hardwood floors are a strong look of late and this sander will help you achieve that rustic style that is constantly being championed by top interior designers.
Achieving such a look can often be hard work, many floor sanders don't make things easy but this Bona floor sander is different. Simplifying things and saving you a lot of unnecessary trouble, it is designed to be easily and safely operated, featuring a "dead man" handle device guaranteeing safe operation. Requiring no training to be used, the sander is the ideal tool for everyone from the old hand to the complete novice.
Being dustless, the sander will also mean minimal mess which is great for just getting the job done and not having to worry about a full scale clean up once the task in hand is complete.
Available to hire for £69.00 for a day, £103.50 for 2 days or £138.00 for a week, the sander is great for sanding all kinds of wooden and parquet floors.
When hiring out this floor sander we also supply the Bona Combi Short LED Edging Sander 150mm (6″) to help you finish off the job, this comes as part of the hire price and at no additional charge to you.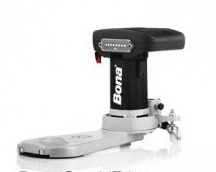 With the same level of convenience as the floor sander, the edging sander will help you to complete the task with minimum fuss and maximum satisfaction as it reaches right up to the skirting boards and in all of those other places that otherwise cannot be reached. Light and portable, the edging sander is also available to hire on its own here.
Find out more about the Bona Scorpion Dustless Belt Floor Sander 200mm (8") by booking online or calling us on 0800 334 5365 
November 18, 2014