The Most Energy-Efficient Materials from which to Build a House
The green movement has given us many amazing, new, energy-efficient building materials. It has also led to the re-discovery of some truly ancient building techniques which give the new super-materials some competition. This article takes a look at some of the more interesting, modern (and ancient) developments in energy-efficient building materials; a bit of inspiration when planning a new home or extension.
Insulating Concrete Forms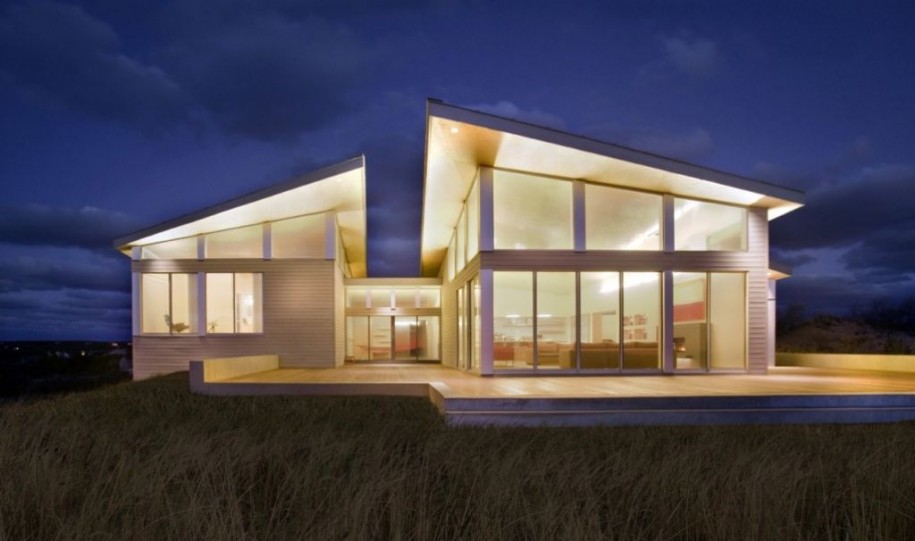 This is as much a process as a material. It involves making a concrete form not out of wood, as is traditional, but of an insulating material. The concrete wall or foundation is then poured normally, but the form is left in place. Experts tell us that insulated concrete form buildings use as much as 20% less energy to heat or cool than traditional construction types.
PIR Foam Energy Bricks
Sometimes called 'Green Energy Bricks', these are intended as a replacement for traditional hollow or cellular concrete blocks. PIR stands for Polyisocyanurate, which is a type of high density structural foam. PIR foam bricks insulate as much as 16 times more effectively than traditional concrete blocks, according to their manufacturer.
Straw and Stucco
Whilst this material is limited to dry climates, it is inexpensive and extremely durable. It bonds well to both traditional stucco and plaster to create an attractive, well insulated wall. A 185 square metre home can be built using only 300 x 30kg bales of straw!
Compressed Soil
Also known as adobe construction, this is another ancient building material that is exceptionally energy efficient but only suitable for very dry climates. Peru, New Zealand and China already support compressed earth in their building codes but it isn't likely to appear in the UK any time soon.
Structural Insulated Panels
These are not just better suited to the UK's climate, they are extremely effective for creating commercial and industrial spaces. Structural Insulated Panels (SIPs) consist of a layer of foam insulation bonded between harder layers of cement, wood or other protective material. It is highly fire resistant, and can save an estimated 50% on heating and cooling over traditional materials.
Vacuum Insulation Panels
These use essentially the same insulation system as a Thermos flask. The inside of the panel is a near-vacuum, despite being a mere 2.5cm (1 inch) thick. At the moment, this system is costly and delicate, and only used in industrial contexts. However, manufacturers are working to make the product available for ultra-efficient loft insulation so you may be seeing this material in residential homes in the near future…
Plant-Based Polyurethane Insulation
Originally developed as a building material for surf-boards, this material is not made from petrochemicals but bamboo, kelp or even hemp. It resists moisture and heat very well, and offers better performance than traditional fibreglass insulation.
Low-Emissive Windows
Low-E windows, as they are often called, can lower your heating costs even more than traditional double glazing. It consists of a metallic oxide coating over glass, and can be incorporated into double glazed windows, reducing heating costs by a further 10%.
Plastic Composite Wood-Substitute
This is a replacement for traditional wood building materials, and is often made from waste or recycled plastic and natural wood fibres. The end result is a wood substitute that is both more durable and more weather resistant than the original. It is usually constructed with hollow, sealed internal spaces, so it provides excellent insulation as well.
Of course, not every building or extension calls for the latest and most expensive materials. Still, incorporating a low-emission window coating into a conservatory or Structural Insulated Panels into a purpose-built warehouse could cut long-term, ongoing costs dramatically. Many clients would consider that worth a slight increase in building material costs.
Image sources:
---