Projects for the home and garden – 12 Things to tackle in 2015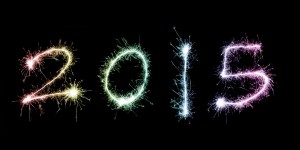 We will soon be faced with a whole new year and with the next 12 months comes plenty of time to tackle all kinds of DIY projects in the home and garden.
There are always things to do when it comes to the home and garden, and to help you out in 2015 we have put together a list of 12 things to tackle in 2015, which can be found below.
January
Tackle the garden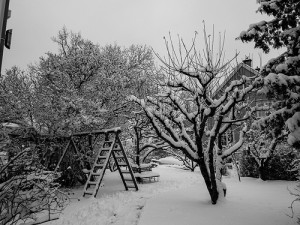 While it will still be cold and frosty in January, some TLC won't go amiss to help prepare your garden for the year ahead.
Of course, your lawns will still be damp and possibly snow-covered, so it's probably best that you don't cut them yet, but there is still much to be done in the way of tidying.
For starters, look to get your borders tidied up by picking up any fallen leaves and removing any dead plants and weeds. Once you've completed your tidying, you should consider checking all of your plants are supported as it will start to get windy in the coming months.
If you're looking to make a start on planting, January makes the ideal time to begin planting fruit trees. If you have a greenhouse, get it ready for the year ahead by cleaning it inside, insulating it with bubble wrap and checking your plants over in case they are rotting or infected with diseases.
Equipment to hire to assist you with January's jobs:
An Eliet Petrol Shredder – Recently voted "Best Garden Shredder" by Gardener's World, one of our Eliet Petrol Shredders will cope with most jobs around the garden. Use it to clear away larger branches and rougher garden waste that will have fallen due to the winter weather.
A Rotovator/ Cultivator – You might also want to use one of our rotovator/ cultivators to begin getting the ground ready for the planting you will be doing later in the year. This will make much easier work of digging up your lawn, which we are sure will be welcome news in the cold January temperatures.
February
Regrout the bathroom
February is still cold so take advantage of this time to tackle a project indoors. Regrouting the bathroom is an ideal project to tackle, as the bathroom is an area that is constantly used and can quickly become dirty. Regrouting your tiling, or even just cleaning your tiling however, can have spectacular results and can quickly make the rest of the room sparkle.
If you're looking to refresh your grout by cleaning it, consider utilising a mixture of baking soda and bleach. Simply mix these together in a bowl until it forms a thick paste, apply the paste to the dirty grout and then wait 5-10 minutes. After this time, scrub the paste with the toothbrush to work it deeper into the grout. Wait another 5-10 minutes, rinse it away and then leave it for a few hours to let it dry.
Equipment to hire to assist you with February's jobs:
 The Fein Multimaster – If opting to remove the grout from your tiles and start again, with its quick and efficient grout removal tools, the Fein Multimaster will make the job much more easier.
March
Spring cleaning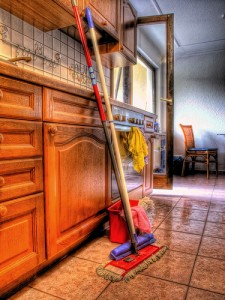 With the first day of Spring in mid-March, it makes sense for you to dedicate the month to your annual Spring clean. Use the time wisely to declutter, declutter, declutter and tidy up all of those things you have amassed over winter and all of those things you can do without to get your home ready for summer.
Equipment to hire to assist you with March's jobs:
A carpet cleaner – One of our carpet cleaners will quickly have your carpets and upholstery back to their clean best without leaving behind any excess moisture.
April
Decorate the living room
With Easter falling in April in 2015, use the time you have off to tackle a larger project than usual. Decorating your living room is one idea for such a project as stripping wallpaper, painting, repapering and moving furniture around can be very time-consuming.
Equipment to hire to assist you with April's jobs:
Hot Air Paint Stripper: Strip away old and flaking paint in tight corners and hard-to-reach places quickly and easily with one of our durable hot air paint strippers.
Wallpaper Stripper: Stripping wallpaper can be one of those really unbearable jobs but it can be made much less stressful by using one of our electric wallpaper strippers.
May
Get the garden ready for the summer
Hopefully May will mean it will start to get a bit warmer, so it's a good time to revisit the garden.
Look to begin planting your summer bedding plants towards the end of the month, begin trimming your hedges and keep on top of weeds.
Depending on what the weather is doing, May can be a bit of a nervous month for gardeners, so be sure to watch out for late frosts and protect any tender plants you may have.
The better weather May gives us, also makes it the ideal time to tackle the grime that will have covered our patios over the past few months.
Equipment to hire to assist you with May's jobs:
Long Reach Petrol Hedge Trimmer: Allowing you to reach hedges in high, awkward and hard to reach places, use one of our long reach petrol hedge trimmers to have your hedges pruned to perfection.
A lawn aerator/plugger - Using one of our lawn aerator/pluggers can be used at any time of the year and will allow you to relieve the compaction of frozen ground, increase water retention in the roots and allow your lawn to breathe.
Roto Jet Patio Cleaner – Cleaning up to 20 metres per minute, one of our Roto Jet Patio Cleaners will clean your patio, driveway and paths incredibly quickly and without blasting sand and dirt all over the place or causing a striped effect.
June
Refresh your hardwood floors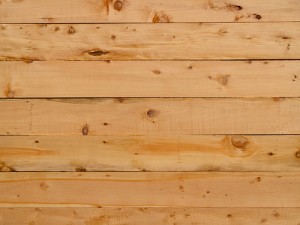 If you have hardwood flooring in your home, you may be surprised to see the results sanding it can have. By sanding your hardwood floor you can remove any dirt, grime and old paint from its surface and unlock its true potential.
It's best to do this as it gets drier and warmer as you will need to open the windows if you are treating your flooring with any kind of sealant.
Equipment to hire to assist you with June's jobs:

Bona Dustless Belt Floor Sander: Revitalise your wooden flooring in a weekend by hiring one of our Bona Floor Sanders. Providing dustless functionality, our floor sanders will ensure there's less mess.
July
Add decking to your garden
With the weather being much drier and warmer, July makes the ideal to add decking to your garden ready for the height of summer.
Laying a decking area isn't a particularly difficult job, but planning is advised. Be sure to make a rough sketch of your design before you begin laying your boards and always allow for access hatches or cut-outs in the deck around drain inspection covers.
Equipment to hire to assist you with July's jobs:
Mitre Saw: Utilise one of our mitre saws to ensure you can cut your decking boards into the precise angles required.
August
Keep on top of the garden
Utilise August and its hopefully nice weather to get as much done in the garden as possible. Due to usually being the hottest month of the year, you should be constantly watering your plants, deheading flowers, pruning and harvesting any fruit and vegetables you are growing and keeping on top of any unruly plants and weeds.
Equipment to hire to assist you with August's jobs:
Strimmer/Brushcutter: A strimmer/brushcutter will allow you to tackle jobs in places that your mower can't reach and will ensure you can get the job at hand done much quicker.
September
Maintain your boiler
Don't leave it until the cold sets in to check your boiler over. Plan ahead before the temperature starts to drop and use September to get it serviced. Of course, ensure this is done by a Gas Safe Registered engineer.
Equipment to hire to assist you with September's jobs:
Central Heating Power Flushing Unit: Even if your boiler doesn't require servicing, it is always a good idea to make use of a power flushing unit to ensure your central heating system is working productively for the coming winter months. Flushing your system will remove excess sludge, corrosion deposits, flux, swarf and any other debris that may damage the efficiency of your central heating system.
October
Pay attention to your house front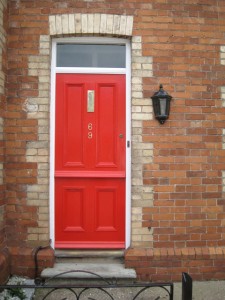 The front of your house will almost always be the first thing visitors to your home see, with this in mind, why not make use of the final few weeks of milder weather in October to give it a refresh. Perhaps think about giving your front door a fresh coat of paint as this can brighten up your entire house. After you've done this, pay attention to cleaning and refreshing your window sills as this can have the same effect.
If you're looking to undertake more of an advanced project, perhaps consider repointing your home's brickwork. After a while, the mortar any home is built with will begin to show signs of wear and tear due to weathering and its increasing age. If your home is starting to show these signs, you can correct this by using a new mortar mix to repair cracked and missing mortar and stop it from leading to damp inside your home.
Equipment to hire to assist you with October's jobs:
Orbital Sander: Utilise one of our orbital sanders to ensure you have the best possible finish on your front door before you give it a fresh coat of paint.
November
Inject some personality into your rooms
Perhaps get a little creative in November and start injecting some personality into your rooms in time for Christmas. If you feel that your rooms are currently lacking in character, think about the ways in which you can make them unique to you? Why not utilise stylish picture frames by utilising them to hold pictures unique to you? Whether you go simple and use photos of your friends and family or think more chic and frame posters, magazine adverts or postcards, a stylish picture frame can have a massive effect.
In the lead-up to Christmas, this time of year is also an ideal time for laying new carpets to get your home looking nice ready for any guests you may have coming to stay.
Equipment to hire to assist you with November's jobs:
Carpet Stretcher: A carpet stretcher will leave you with a neat, professional looking finish when laying a carpet.
December
Pay attention to those odd jobs
For many December is a busy month, with gifts to buy, food to prepare and of course getting your home ready for any visitors you may have. To make sure it's looking its best, use any spare time you have in December to finish up any odd jobs in the home. Whether that's giving the skirting boards and door frames a lick of paint, fixing a leaky kitchen tap or fixing the lock on the bathroom door, use the first few weeks of December wisely. To get your home ready for Christmas, it might also be wise to have a clean-up too.
Equipment to hire to assist you with December's jobs:
Scrubber/ Polisher Machine: Whatever the floor type you are tackling, one of our scrubber/polisher machines will ensure it is cleaned and maintained to a professional standard.
December 16, 2014
---