Selling On Your House? 5 Things You Can Do That Will Make Your Home More Attractive To Buyers.
Of course, we all know we have to present a clean and well-turned-out home to attract buyers, but some of the things home owners and developers do to a property to raise its value actually produce less improvement than they actually cost!
So, what can you do to spruce up a property in ways that are most likely to give you the best return on your investment?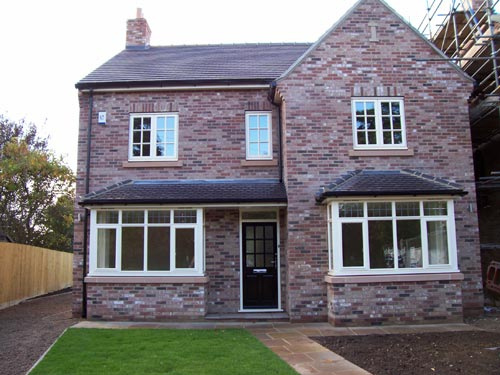 1) Fit Double Glazing
If a property doesn't have double glazing, it really needs to. Of course, this isn't always as simple as it sounds. If your home is of a 'period' style, putting white plastic window frames on could easily reduce its value. If it is in a conservation area, it might not even be possible.
Nonetheless, double glazing (or at least secondary glazing) is vital to make a home desirable today. The solution is to pay a little extra for genuine wooden frame double glazing.
Return: Wooden double glazing might cost £20,000 depending on the size of the home, but it could easily add 10% to the final sale price.
2) Get Really Fast Broadband
These days, internet connectivity is considered the 'fourth utility'. It is just as important to buyers as reliable access to water, power and gas. Superior broadband speeds allow everyone in the family to stream media at once, and this is what buyers in the UK are coming to expect. Rightmove recently surveyed 3000 people in the market for a home, and found that most buyers will be actively turned-off of a property if it has poor broadband speeds.
The most desirable broadband connections are supplied via optical fibre or cable (not just DSL). If these options aren't available in your area, all is not lost. Have satellite broadband fit to the house right away! The dish and installation are typically free, so you'd only be paying for the service anyway.
Return: Superfast broadband should generally cost no more than £50 to £60 per month, but can add 5% to 10% to the sale price of a home.
3) Smarten It Up, Inside and Out
A bit of added kerb appeal and a tidy interior can go a long way to bringing in the buyers.
On the outside, consider having the brick rendered and painted. If not, at least make sure it is thoroughly and evenly repointed. You can also look at replacing unattractive concrete roofing tiles with something more modern. Lastly, make the outside look loved. Paint the door and fence. Get some hanging plants and flower pots, and make sure the plants in them are attractive. Keep the hedge trimmed and the lawn mown weekly whilst the property is on the market!
On the inside, new kitchen cabinet doors, a splash of paint and new carpeting are practically a 'must'. Just be careful if you are doing it all yourself. Using the right tools (especially for carpeting) goes a long way to ensuring you do a professional job.
Return: A renovation project like this might cost as little as £10,000, yet could add a further 10% to the sale price of the property.
4) Add an En-Suite
If the property has three or four bedrooms but only one bathroom, it needs another. It is most effective to add an en-suite to the master bedroom. Use high-end hardware and a luxury shower unit for the best results. If you're doing it yourself, consider hiring a few pieces of professional grade equipment like this tile cutter to make sure it really looks nice.
Return: Adding an en-suite could cost anywhere from £4000 to £20000, and can easily add 10% to the asking price.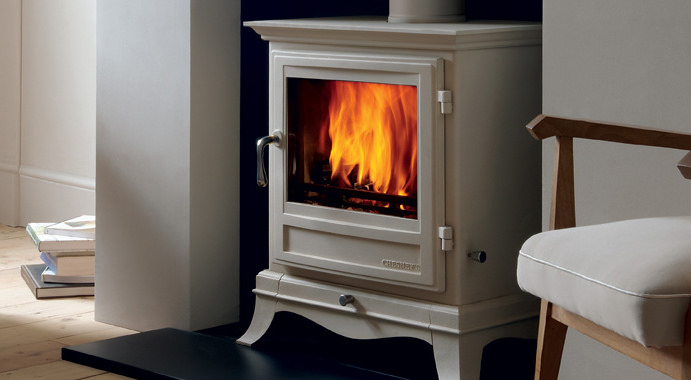 5) Buy a Wood-burning Stove
A modern wood-burning or multi-fuelled stove is more efficient, more attractive and much more desirable to buyers than a fireplace.
Return: A woodburner can be had for as little as £2500, yet often adds as much as 5% to the sale price of a home.
Image credits: Sofia Wright & Select Products
---